Looking for gluten-free dinner recipes? You've come to the right place! This is the ultimate guide and provides over 75 incredible gluten-free recipes that do not compromise on texture or flavor! Whether you are avoiding gluten for health reasons, or simply looking to reduce gluten from your diet, you'll enjoy this extensive list of recipes that are family-friendly, budget-friendly, and easy to make!
Here at GFB, our site has meals to fit almost any diet. Please know that every single GFB recipe is gluten-free and most are dairy-free as well. After checking out this list, feel free to browse around the site and check out all of our gluten-free desserts, side dishes, drinks, and main dishes.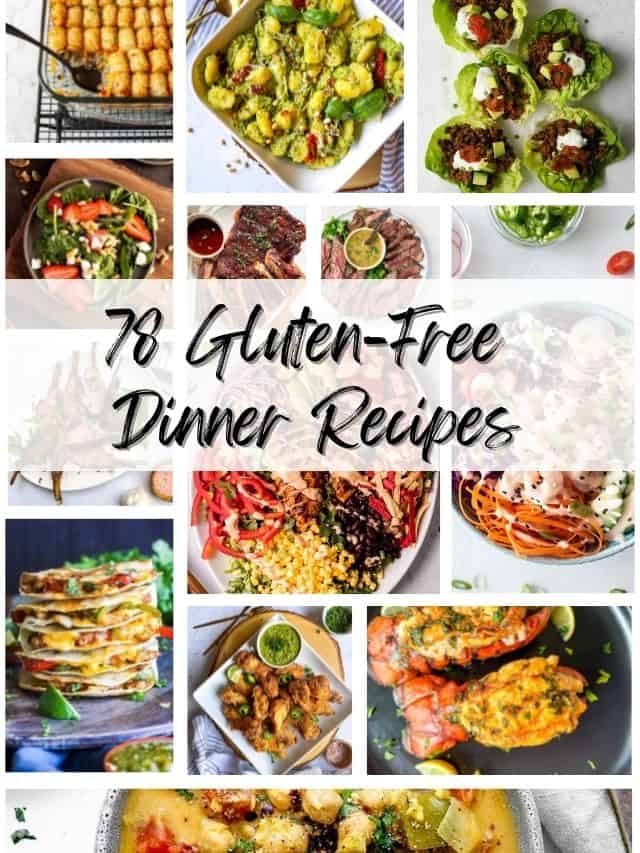 Trying to determine what to make for dinner can be challenging, especially after a busy day of work, school, running errands, or even normal day-to-day activities. When you follow a gluten-free diet it can become even more difficult to come up with dinner ideas.
Here is a list of over 75 recipes that are absolutely delicious, easy to put together, and many that take less than 30 minutes to make! These recipes are great for people with celiac disease, non-celiac gluten sensitivity, or simply those looking to reduce gluten from their diet!
If you're wondering, "What can I eat for dinner that is gluten-free?", you've come to the right place!
Whenever I am in a jam and want to make something quick and easy for dinner that is gluten-free, I go back to the basics. I eat whole fruits, vegetables, and nonprocessed meat or fish and season the dishes simply with fresh herbs and spices. Foods that are naturally gluten-free, like fruits, vegetables, eggs, nonprocessed meats, fish, and poultry, and unprocessed beans, seeds, and legumes are always great options! Some of my favorite go-to meals are Sheet-Pan Chicken Fajitas, Sheet Pan Salmon with Avocado Crema, Spatchcock Chicken with Potatoes, Baked Bison Meatballs, Carrot Lentil Soup, and Crispy Chicken Breast.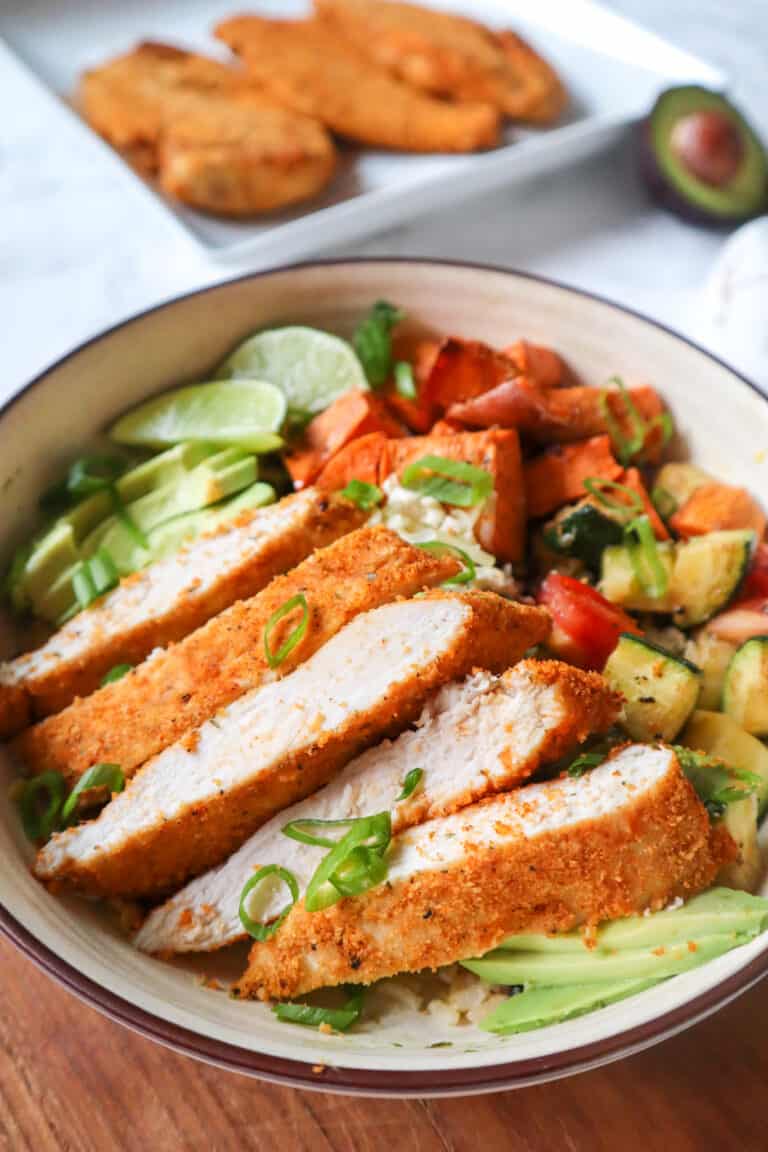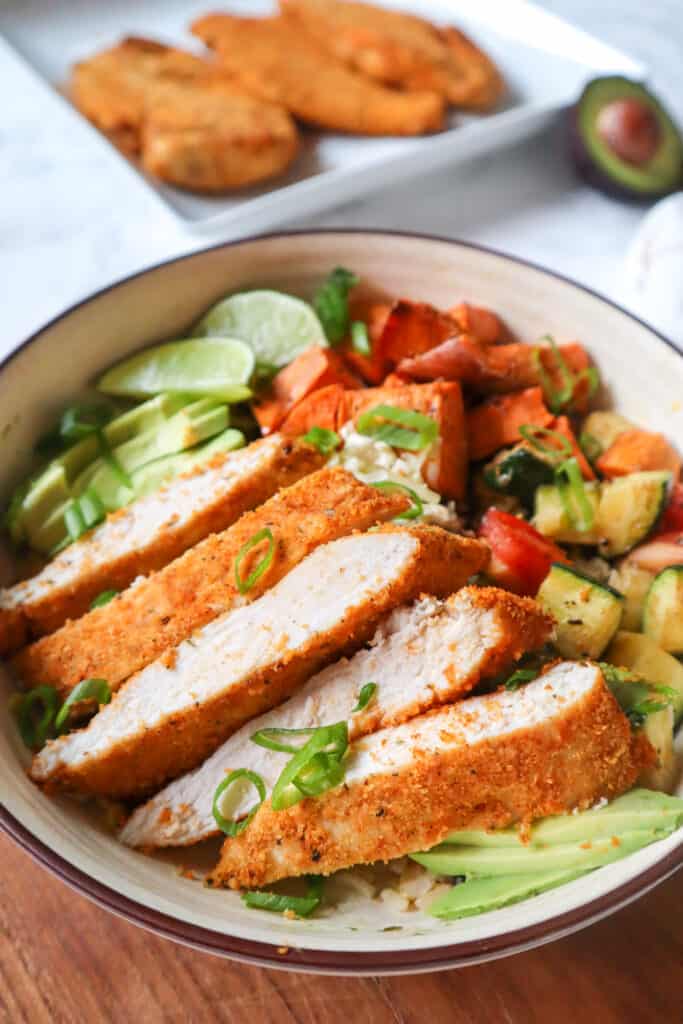 Whether you adhere to a gluten-free diet or not, you're sure to enjoy these dinner ideas. They are family-friendly, great for hosting dinner parties, or perfect for meal prep!
Wanting to learn more about living a gluten-free lifestyle? Check out our comprehensive guides: Gluten-Free Grains and Ways To Use Them or How To Go Gluten-Free For Beginners.
78 Gluten-Free Dinner Recipes
We hope you enjoy this list of delicious Gluten-Free Dinner Recipes!
Comment Below and Let Us Know Your Favorites! Join us on Pinterest or Instagram for more gluten-free recipes and ideas!