GOOD FOOD BADDIE
Delicious, Healthy Recipes Made Easy!
Start Your Day With A Wellness Smoothie!
16 Healthy Superfood Smoothies using all of the best superfoods like sea moss, hemp seeds, avocado, and more! Each smoothie is vegan and naturally sweetened with fruits and vegetables! (Plus 2 Bonus Drinks!
Weeknight Meals
Dinner in less than an hour? You got it!
Try this Delicious Decadent Dessert!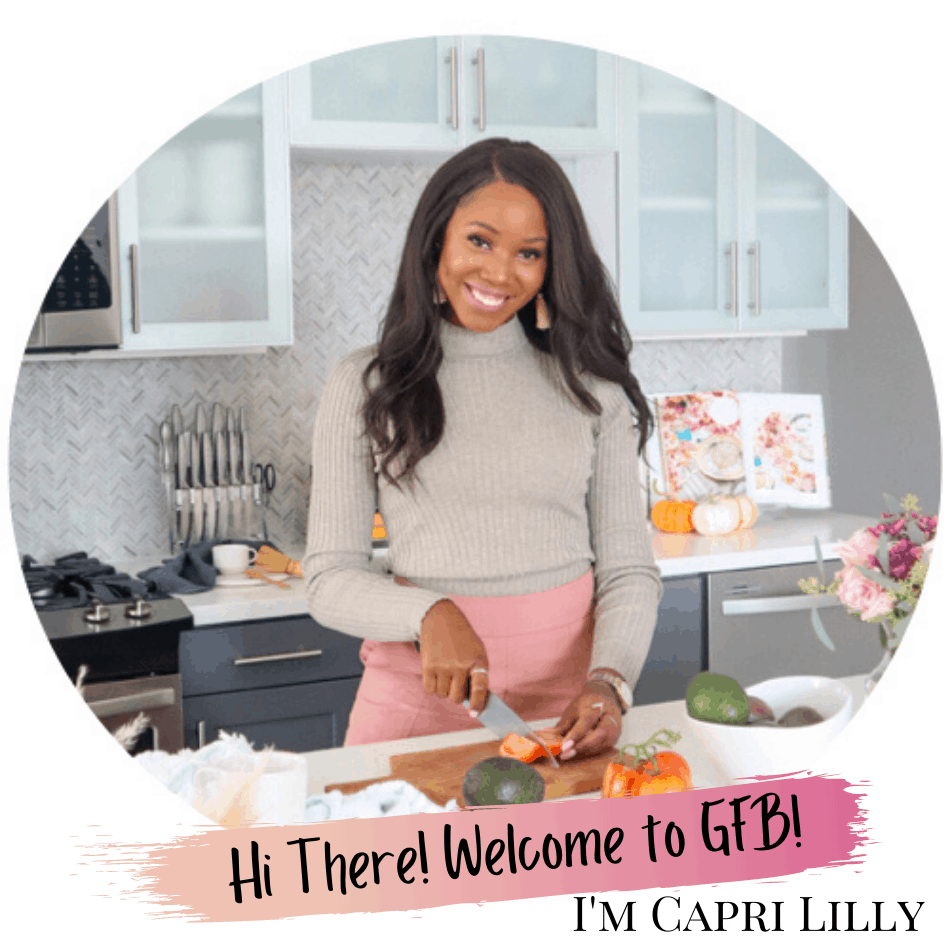 Welcome to Good Food Baddie!
Nothing makes me happier than spending time in the kitchen, creating an incredible meal, and sharing it with my family, my friends, && YOU!
I am here to help you make incredibly delicious, healthy recipes that will not only satisfy your tastebuds but will nourish your body as well! Throughout the GFB site you'll find tasty, easy-to-make recipes, and a ton of gluten-free, dairy-free, and plant-based dishes that will blow you away!
Have fun cheffing, baddies!