Browse Our Delicious Gluten-Free Recipes!
-HOLIDAY FAVORITES-
Welcome To Good Food Baddie!
If you are looking for delicious gluten-free recipes, helpful cooking tips, and ingredient substitutions, you have come to the right place! Our website is dedicated to providing resources for those who need to avoid gluten due to celiac disease, gluten intolerance, or personal preference. Our cooking tips will help you perfect your gluten-free cooking skills, and our ingredient substitutions will make sure you never miss out on your favorite foods! Whether you are new to the gluten-free lifestyle or have been following it for years, we have something for everyone. So, take a look around and discover the world of delicious gluten-free cooking
Learn more!
Cooking With Sea Moss
50+ Plant-Based Recipes!
Cooking with Sea Moss is for those who are new to sea moss and want to learn more about it, for those who already use sea moss daily and are looking for new ways to incorporate it into their daily meals, and for everyone in between! All of the recipes in this book include sea moss AND all of the recipes can be made without it. The choice is yours! Every recipe is plant-based, vegan, gluten-free, and refined sugar-free. Most are Top-8 allergen-free and there are tons of alkaline recipes too!
Meet Capri
Welcome!
Hi! I'm Capri, author and recipe creator behind Good Food Baddie. My goal is to make healthy, clean eating more approachable and empower people with the skills and knowledge to transform their lifestyles! Here you'll find a variety of delicious, nourishing, gluten-free recipes!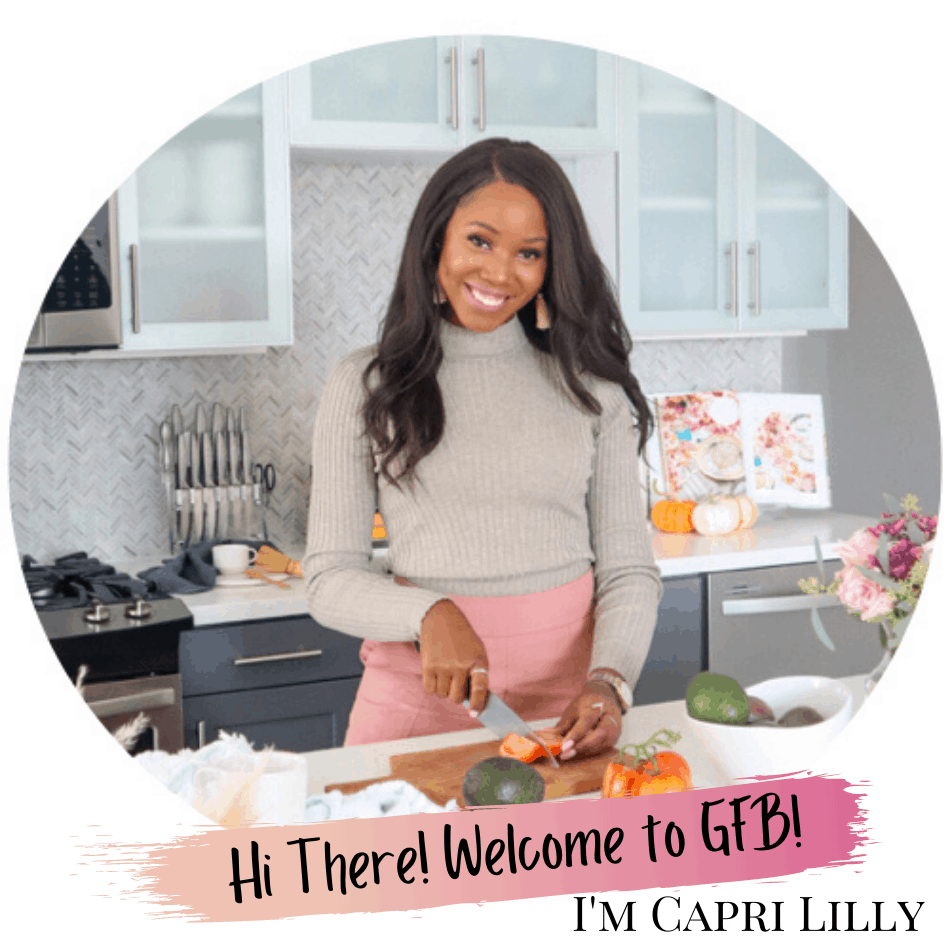 Watch & Learn
New Videos Weekly