Learn 5 different ways to use Sea Moss Gel! Sea moss, also known as Irish Sea Moss, is an incredible superfood with a wide range of health benefits and many uses! 
If you'd love to try new, delicious ways to use sea moss, check out my cookbook: Cooking With Sea Moss! The cookbook has over 50 recipes that are plant-based, gluten-free, vegan, and all contain sea moss!
Check it out for yourself here: Cooking With Sea Moss by Capri Lilly.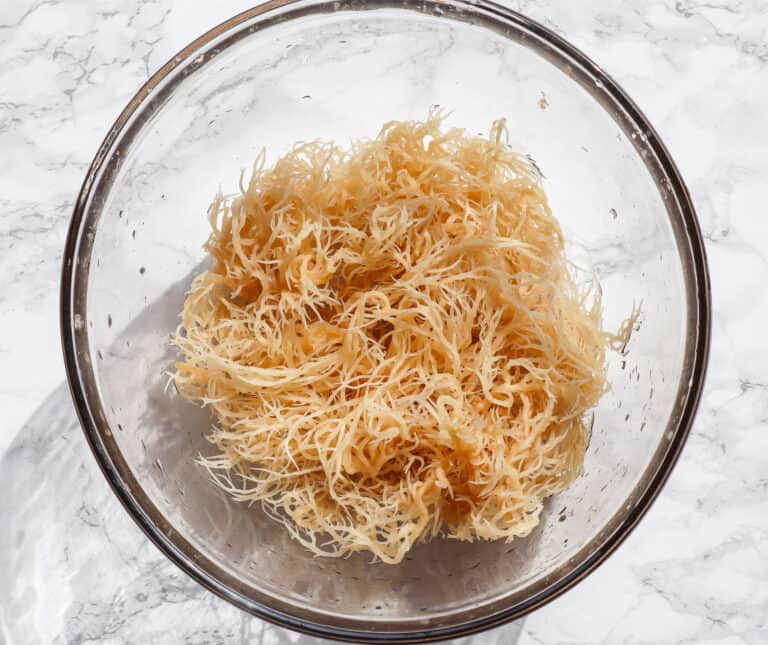 This post has been sponsored by Donata Skinfood. All thoughts and opinions are my own.
Sea Moss, also known as Chondrus Crispus, is a red algae that grows along Atlantic shorelines of the Caribbean Islands, North America, Europe. It has incredible health benefits and endless uses!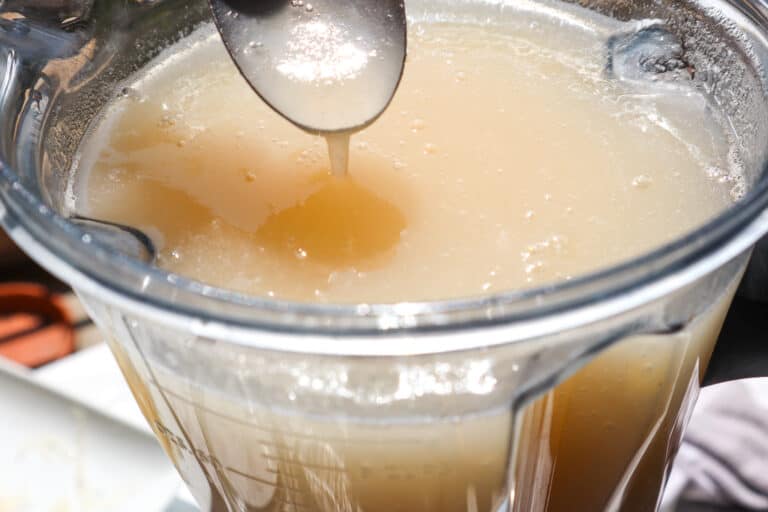 Sea moss has become increasingly popular due to Dr. Sebi's teachings on the healing properties of sea moss. If you would like to know more about sea moss, including how to make sea moss gel, take a look at my post: Sea Moss Benefits + How to Make Sea Moss Gel (the right way!!). 
Watch This Video to Learn 5 Different Ways to Use Sea Moss Gel
If you're not familiar with Irish Sea Moss, here are a few of its amazing benefits:
Sea Moss Benefits
Sea Moss contains 92 of the 102 minerals that our bodies need like zinc, iodine, iron, and more!
It is rich in amino acids, vitamin C, vitamin A, omega-3 fatty acids, antioxidants, and minerals.  
It helps reduce inflammation 
It helps your body get rid of excess mucus (which is great, especially when you have a cold!)
It is great for respiratory health
It helps get rid of bad bacteria in the gut and increases digestive health
When applied to the skin, it helps improve eczema, psoriasis, and acne breakouts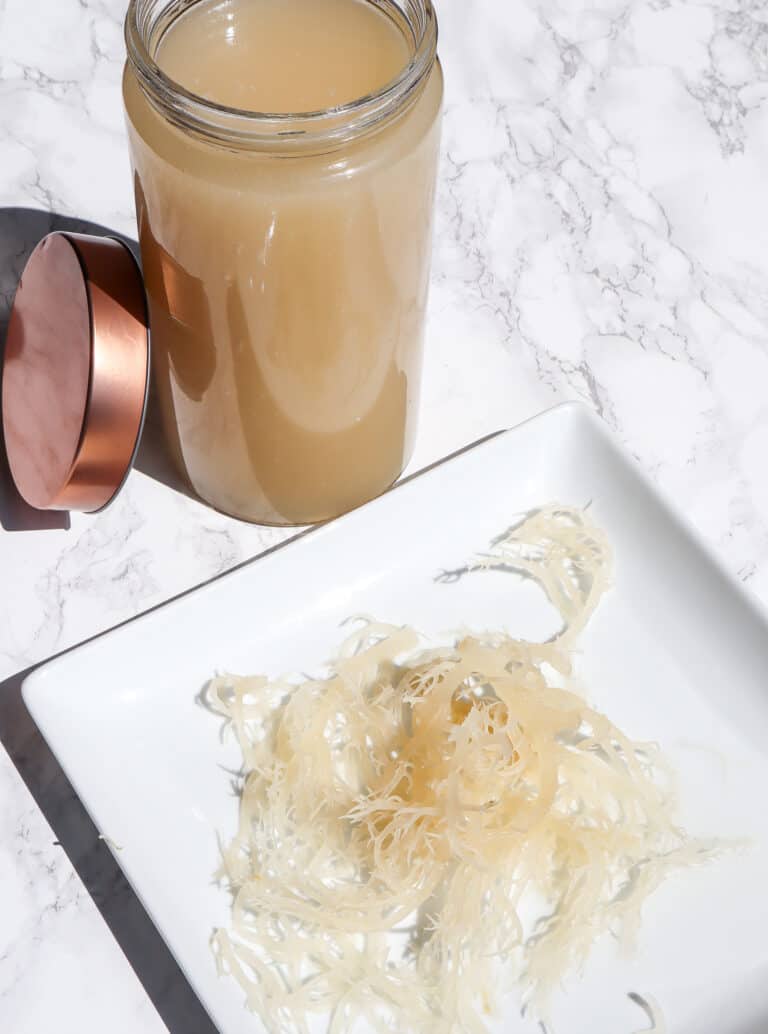 What is Sea Moss Gel
Sea Moss Gel is simply soaked sea moss blended with water. You can always add bladderwrack or elderberry to your sea moss to give it even more of a nutrient boost. You can also buy Sea Moss in powder or pill form.
I prefer to buy raw dried sea moss and make my own sea moss gel. It's super easy and allows me to use it in any way I'd like. If you're a visual learner, here's a step-by-step video of how to make sea moss gel: How to Prepare and Make Sea Moss Gel.
Where Do You Buy Sea Moss
When buying Sea Moss online, it is extremely important to buy it from a reputable source! The last thing you want is to ingest fake sea moss — sea moss should not have a chlorine smell or appear flakey! 
I purchase my Sea Moss from Donata Skinfood. All of the products sold by Donata are natural and vegan, made without any artificial ingredients! If you're interested in purchasing raw sea moss, I highly recommend Donata Skinfood. 
How Much Sea Moss To Take Daily?
The recommended amount of sea moss gel to take daily is 1-2 tablespoons or 4 to 8 grams per day. 
What Are 5 Different Ways To Use Sea Moss Gel
Try the Traditional Jamaican Irish Moss Drink
The Jamaican Irish Moss Drink, also known as a love potion, is made with a blend of non-dairy milk, nutmeg, cinnamon, and vanilla. It is super tasty, vegan, and gluten-free! If you're interested in trying it, the recipe for the traditional Jamaican Sea Moss Drink is listed below.
You can use Sea Moss Gel in a Smoothie
The easiest and my favorite way to enjoy the benefits of sea moss is to put it in a smoothie! Because sea moss is so light in taste, whatever fruits and vegetables you use in the smoothie will mask the taste of the sea moss. The most popular sea moss smoothie recipe on my site is the Chocolate Raspberry Sea Moss Smoothie! It's so delicious and filled with tons of essential omega-3 fatty acids, amino acids, and antioxidants!
I also share 16 of my favorite smoothie recipes, many of which include sea moss gel in this post: 16 Healthy Superfood Smoothie Recipes!
Sea Moss Gel is a Natural Thickening Agent
Sea moss, often called "vegan gelatin", has a mucilaginous and gel-like consistency, thus can be used to thicken foods. It's perfect for thickening soups, stews, drinks, ice cream, and more.  
I like to add sea moss into my Superfood Blueberry Chia Jam. It's made with nutrient-rich chia seeds, blueberries, and with the addition of sea moss it is incredibly nutritious and it tastes amazing. (I can't taste the sea moss at all in this!) If you'd like the recipe for my Superfood Blueberry Chia Jam, check it out here.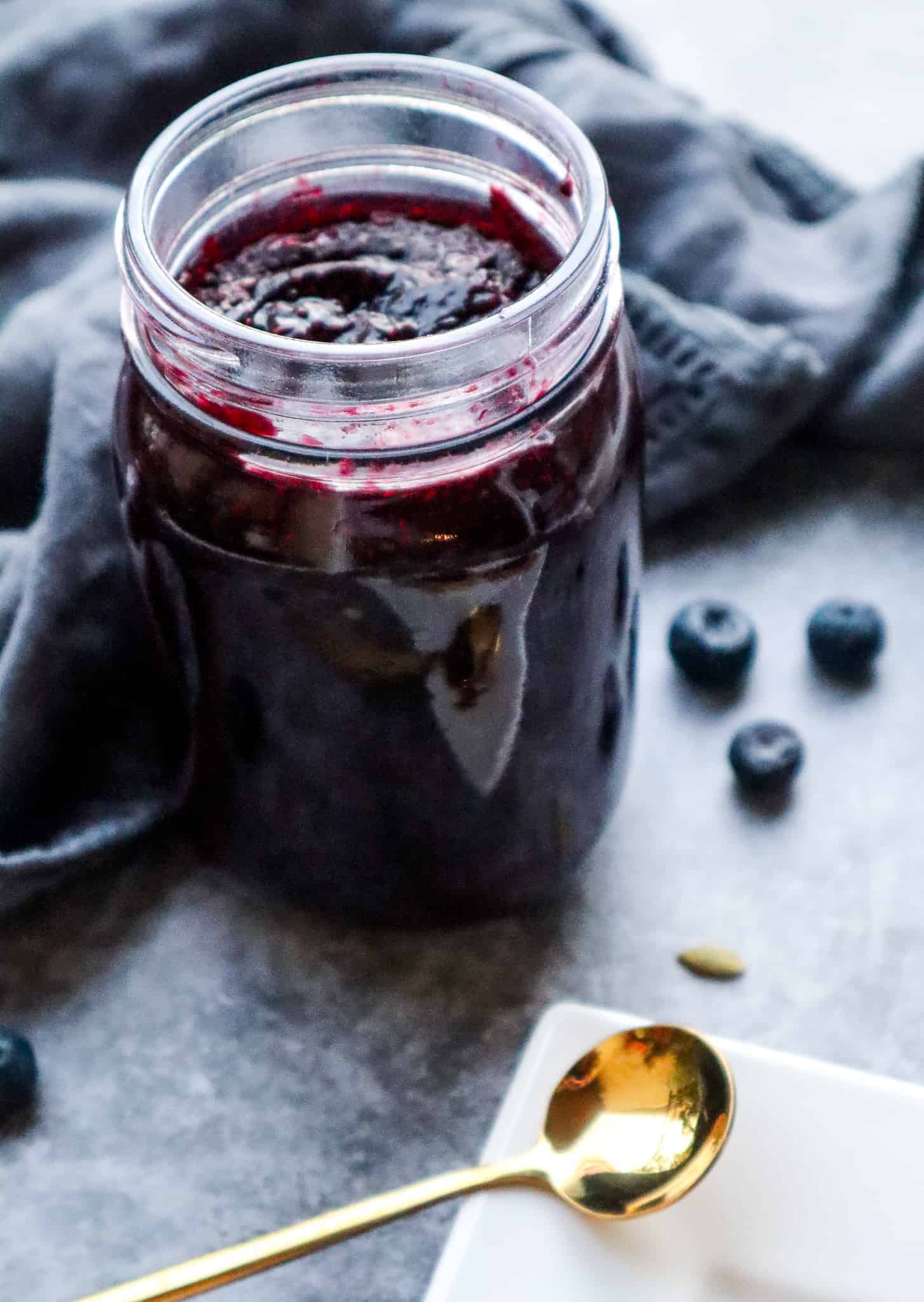 Use Sea Moss Gel for Watering Plants
Try adding sea moss to the water when watering your plants! Sea moss is wonderful for the soil and provides the plants with a ton of nutrients. I water my plants with sea moss water about once a month. I simply mix 1-2 tablespoons of sea moss gel into a half gallon of water and use it to water my plants. I've seen tremendous growth from my plant babies; they look beautiful!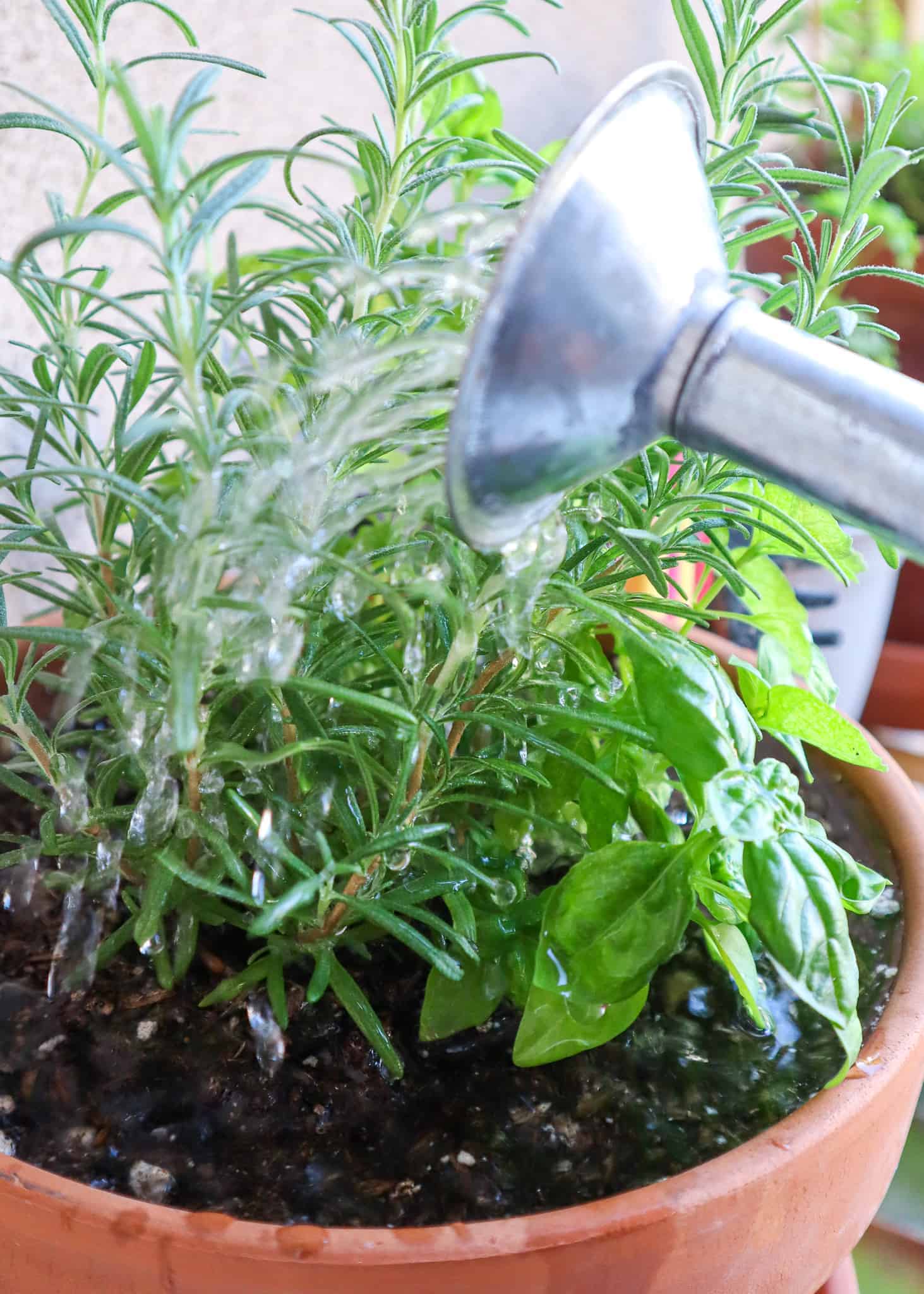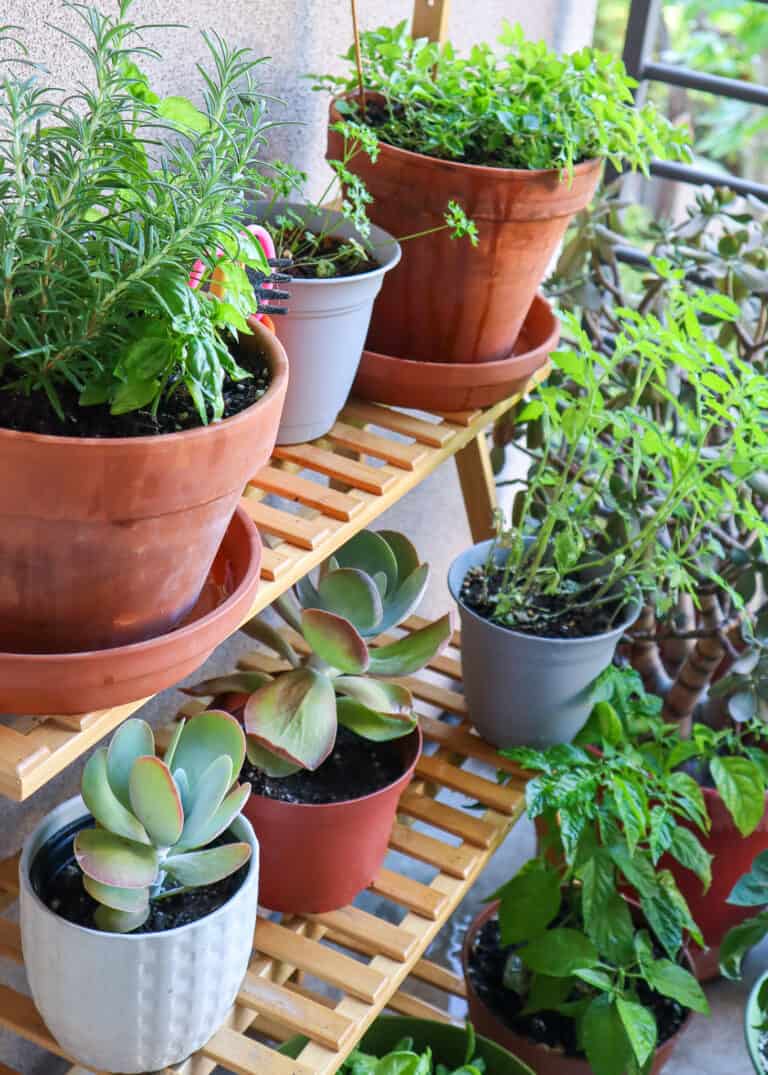 Sea Moss Gel Face Mask
Sea Moss is not only great for ingesting, but it does wonders for your skin. Because sea moss helps your body produce collagen, it has been nicknamed "vegan collagen".   Of course, you can ingest it and glow from the inside out, but you can also apply it directly to your face for even more of a glow! 
Sea moss and turmeric face mask recipe
About 1-2 times a week, mix 2 tablespoon of sea moss with a teaspoon of turmeric powder and use that as a mask. The sea moss helps to moisturize your skin and the turmeric is antibacterial and has anti-inflammatory properties so it helps to clear or reduce breakouts! It's the perfect combination to give your skin a beautiful glow! 
Cooking With Sea Moss
A lot of people ask, "Can you cook with sea moss?". The answer is a resounding yes! Sea Moss is a great addition to your food. It can be used as a thickening agent for soups, stews, drinks, sauces, and desserts. It can also be used as a binding agent and replace eggs in dishes. 
COOKING WITH SEA MOSS COOKBOOK AVAILABLE ON AMAZON
I released a cookbook that highlights ways sea moss can be used in everyday cooking! The cookbook has over 50 plant-based, gluten-free, vegan recipes! 
If you are looking for exciting and flavorful ways to incorporate Irish sea moss into your daily diet, then this is the book for you! Sea moss takes on the flavor of whatever it is cooked or blended with, so you will not be able to taste the sea moss in any of the recipes. You'll only taste ultra-satisfyingly delicious food packed with amazing nutrients! 
Check out the Cookbook: COOKING WITH SEA MOSS | AMAZON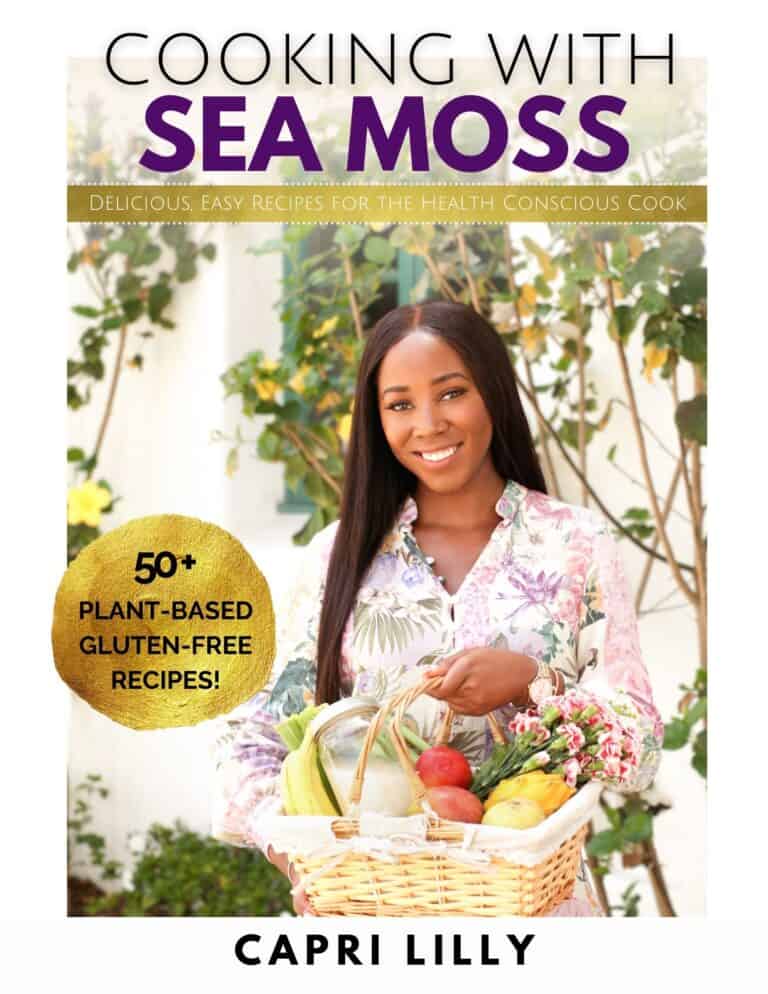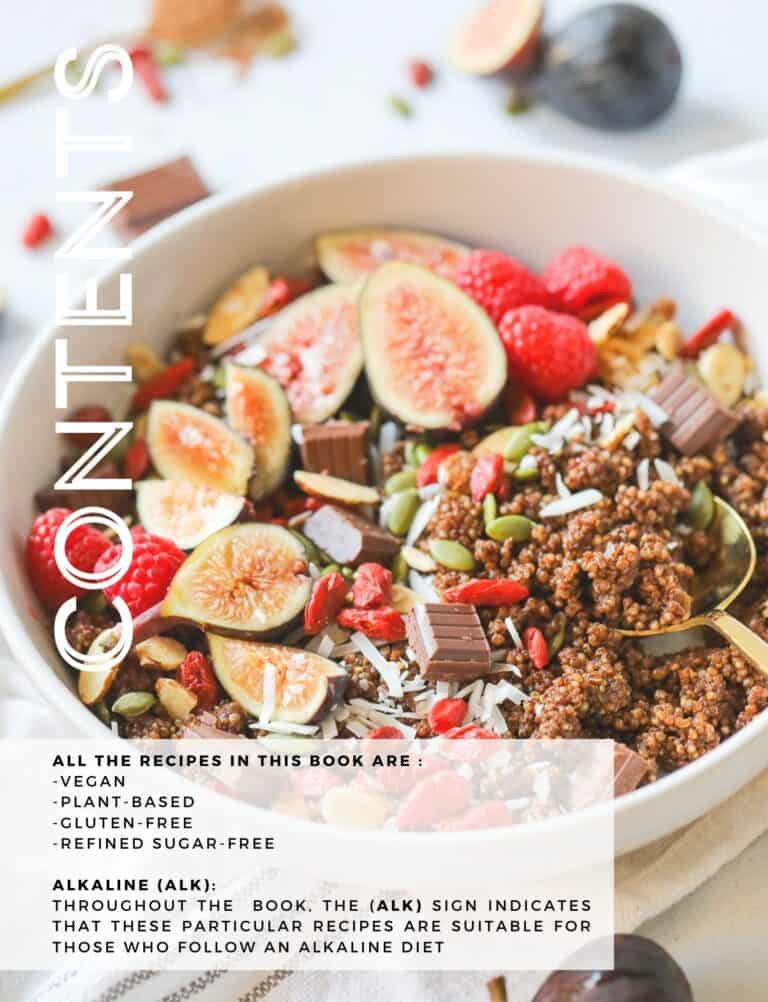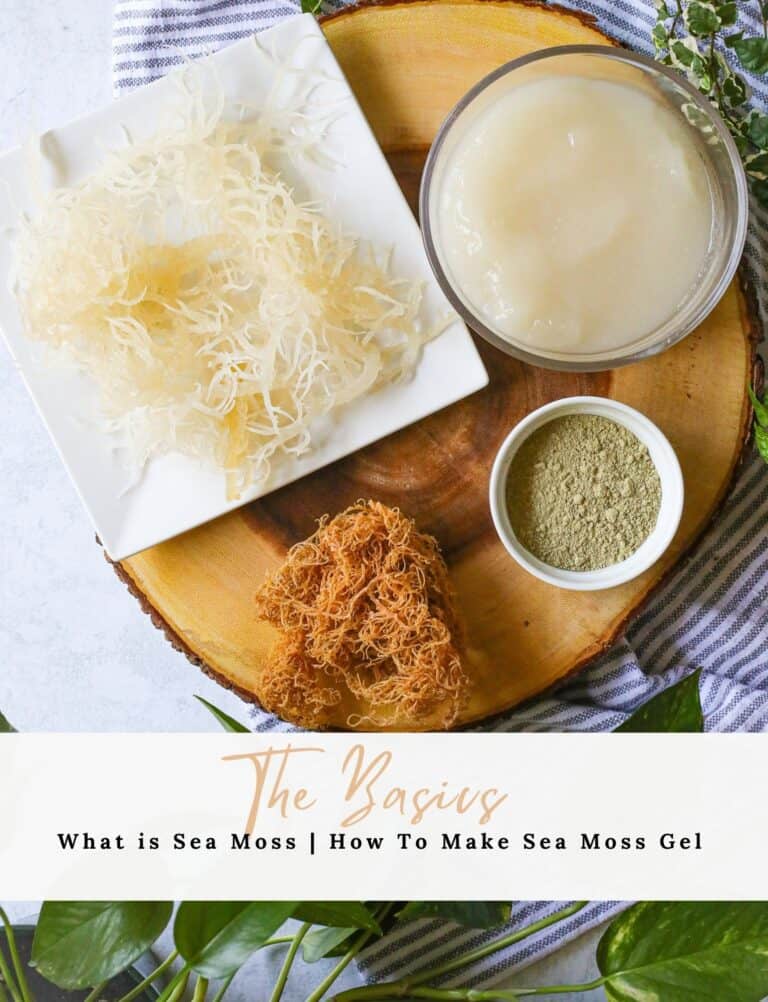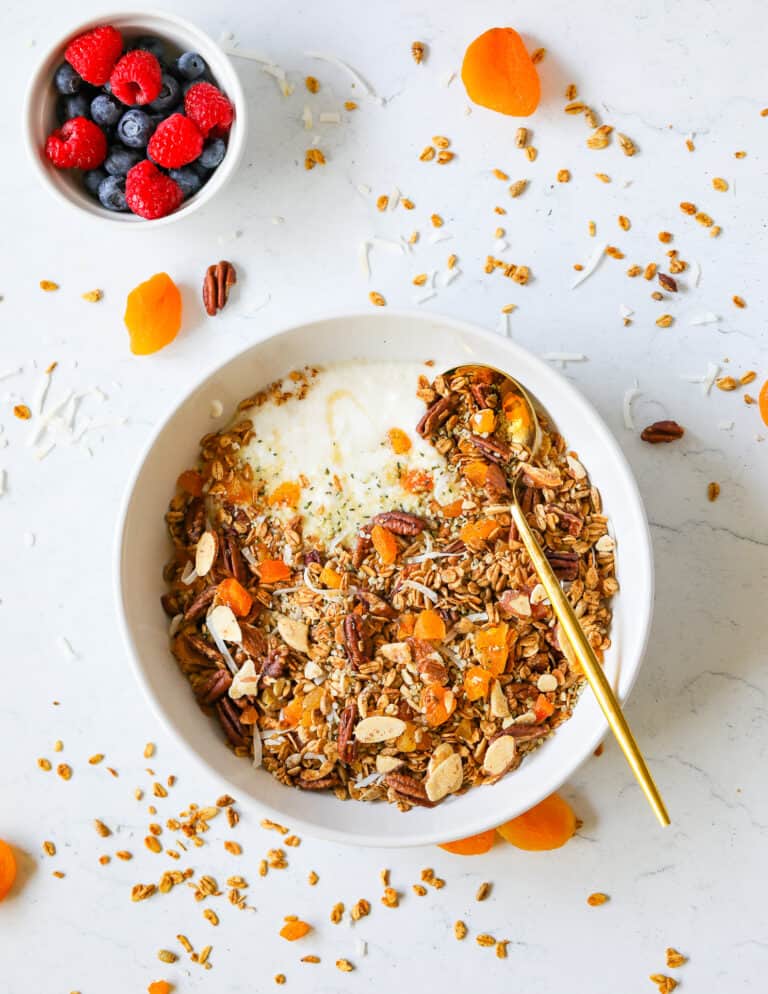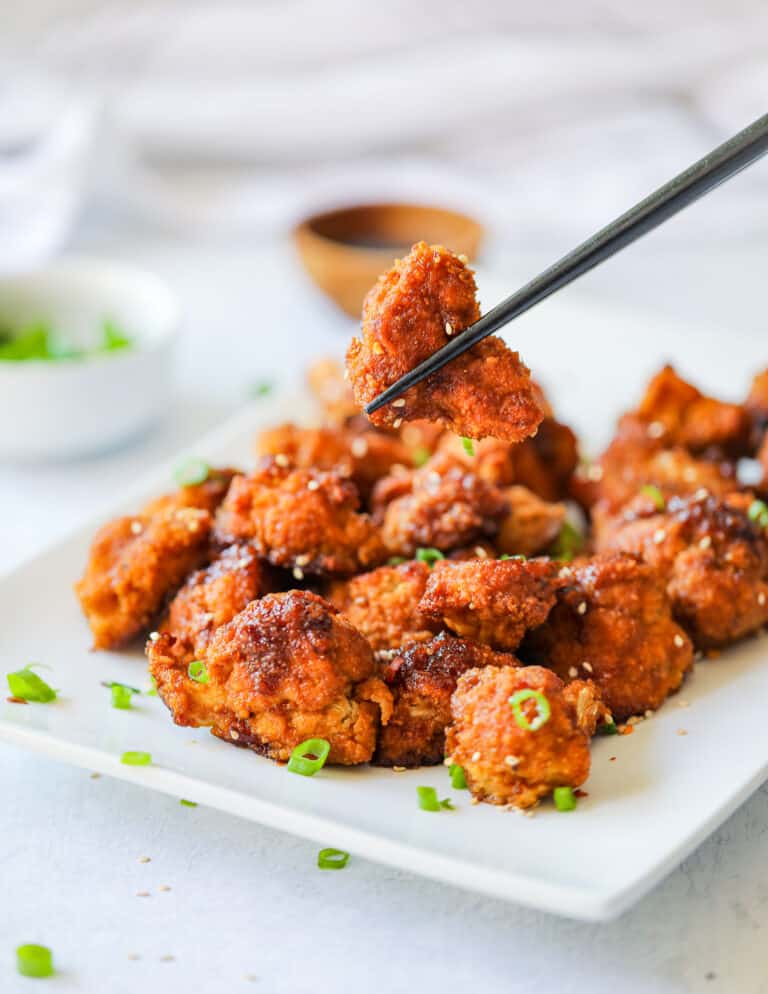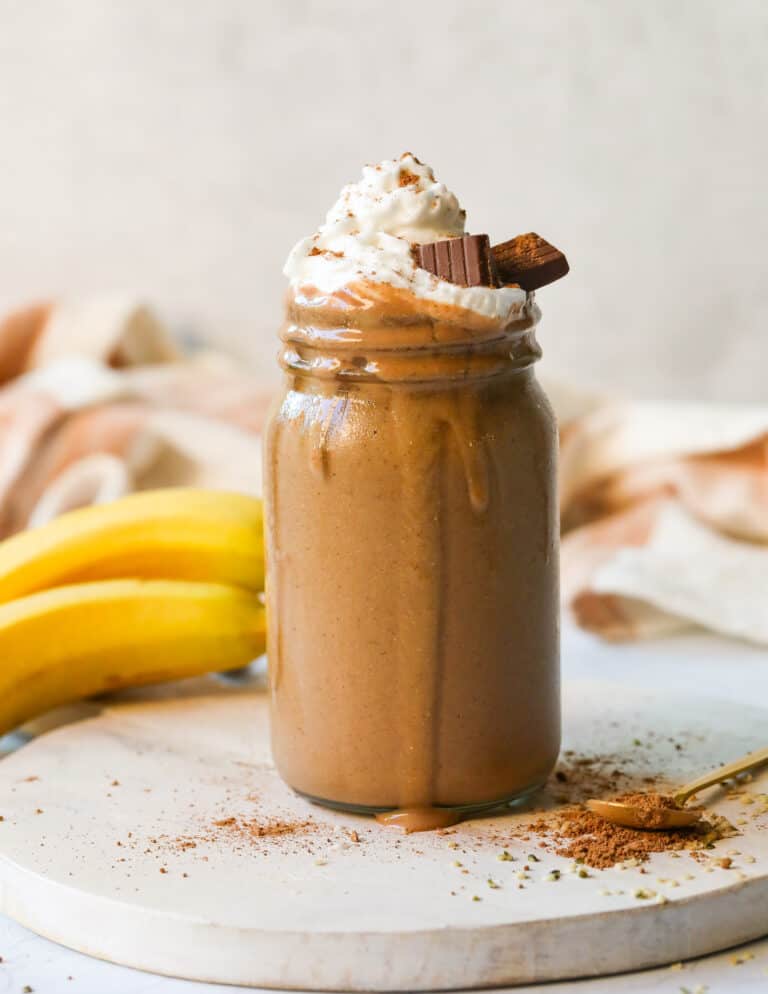 Previous Next
More Sea Moss Related Post:
I hope you enjoy these 5 Different Ways To Use Sea Moss Gel! If you try the Jamaican Sea Moss Drink or any of the 5 ways, don't forget to rate the recipe and let me know what you think in the comments below! Take pictures, tag #goodfoodbaddie, and share it with me on Instagram! I love hearing from you!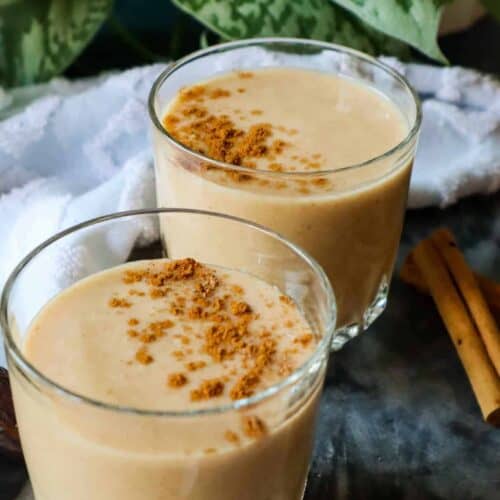 Jamaican Irish Moss Drink
The Jamaican Irish Moss Drink, also known as a love potion, is made with a blend of non-dairy milk, nutmeg, cinnamon, and vanilla. It is super tasty, vegan, and gluten-free!
Print
Pin
Rate
Ingredients
1/3

cup

Sea Moss Gel

1 1/2

cup

Almond Milk (or any other non-dairy milk)

3

tbsp

Coconut Cream

3

Pitted Dates

or 1.5 tbsp agave syrup, plus more to taste

2

tbsp

Maple Syrup (optional)

1/2

tsp

Cinnamon

1

tsp

Vanilla Extract (optional)

1/8

tsp

Pinch of Nutmeg
Instructions
Add all the ingredients into a blender and blend until smooth

Add more non-dairy milk if it is too thick. Enjoy!
Notes
To make Sea Moss Gel, follow my recipe here.
You can store the drink in an airtight mason jar in the fridge for up to 48 hours. 
Feel free to add more maple syrup to sweetened the drink to your liking.
You can also enjoy the drink warm by pouring the mixture in a saucepan and warming over medium-low heat. 
Nutrition
This content contains affiliate links, which help goodfoodbaddie.com to provide free recipes and resources.  I earn from qualifying purchases. Thank you for your support of the blog!
Please refer to my Nutrition Disclaimer Here.