Thick, hearty, flavorful Vegan Black Bean Burgers made with simple ingredients! This tasty plant-based burger provides you with tons of nutrients and protein in each patty and are completely gluten-free!
This post may include Amazon links. As an Amazon Associate I earn from qualifying purchases.
Black Bean burgers are in my weekly rotation for meal prepping. They are tasty, super versatile, and provide tons of meal options. 
Of course you can simply enjoy the black bean burger with a bun and a side of fries, the traditional burger way, but I like to spice things up! I enjoy my burger placed on a salad to provide extra protein, or for breakfast with sautéed spinach, potatoes, and hummus for a tasty bowl (and my boyfriend throws an egg on his for the extra breakfast feel).
There are so many ways you can enjoy these Black Bean Burgers!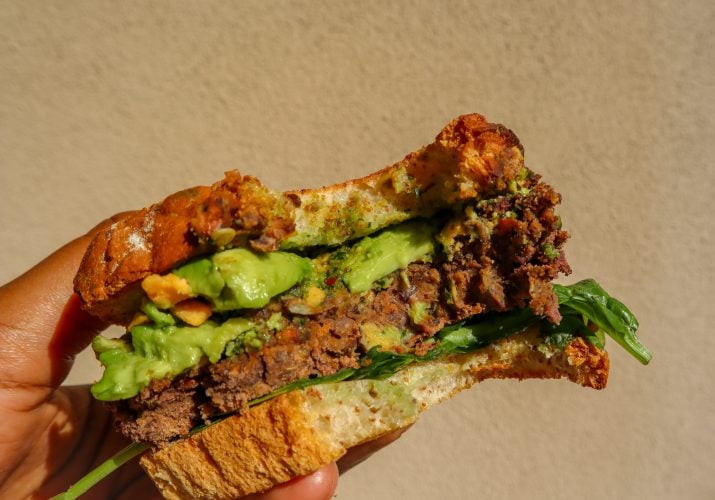 How to make Vegan Black Bean Burgers
Making Black Bean Burgers only involves a few steps, a food processor, and a baking sheet! It's a super easy recipe that gives you delicious black bean burgers in no time!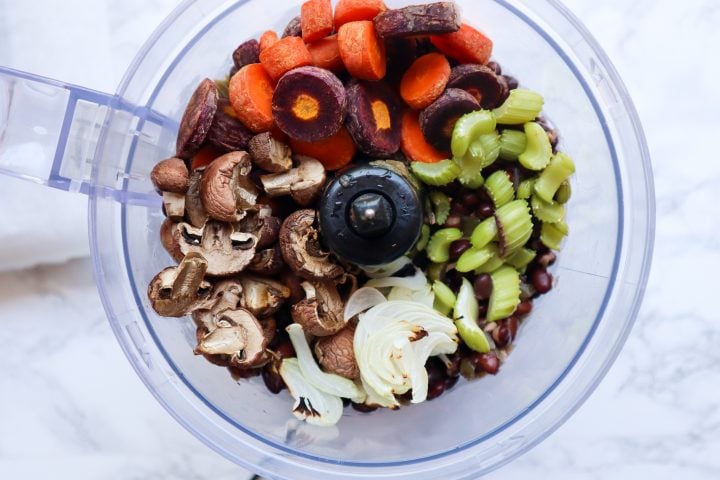 First, you slice your mirepoix, the carrots, celery, onion, and mushrooms. Then, you roast the vegetables for about 20 minutes to dry out the vegetables and also get them caramelized to bring out their delicious taste.
Once your vegetables are roasted, add the vegetables, seasonings, black beans (rinsed and drained) to the food processor. To note:  It is important that the black beans are drained as much as possible to avoid having too much moisture in the patties.
If you do happen to have some moisture in your burgers, you can add cooked quinoa or rice to help absorb any excess moisture. I recommend adding no more than ½ of a cup.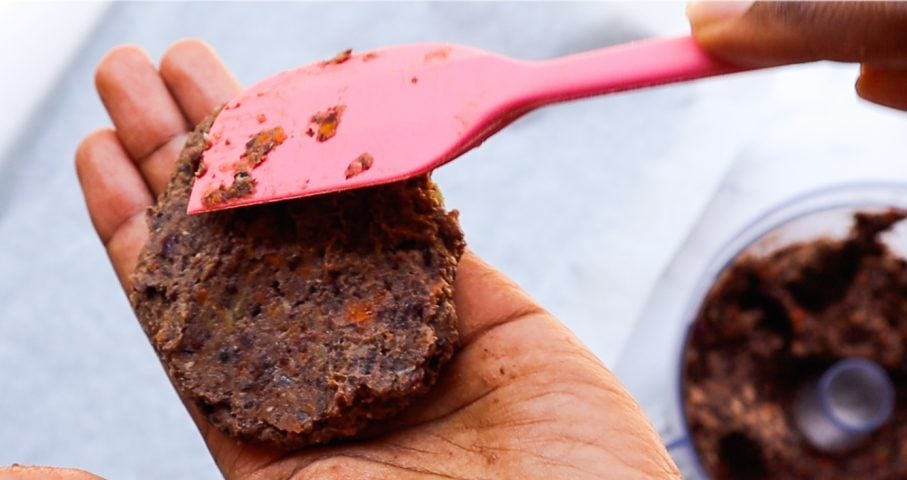 Once the black bean mixture is complete, begin forming patties. I like to make my patties at least 1 inch thick to resemble large burgers. I tend to get about 7-8 burger patties from the mixture. You can always play around with the size and quantity to suit your liking!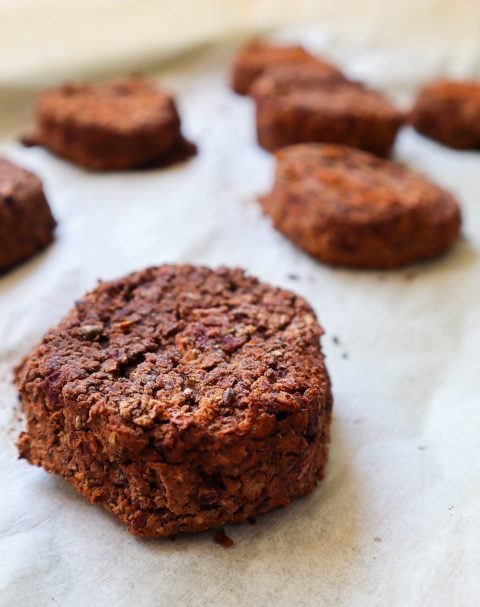 After the patties are formed, simply place these burgers in the oven for 25 minutes, gently flipping halfway through!
You can enjoy these delicious Vegan Black Bean Burgers on Meatless Monday and throughout the week!
What to eat with your Black Bean Burger